"THE PLANK" (1967 Film)
The 1967 version featured a Morris 8 series E, maintaining the Morris connection, the 1979 version featured a Morris 1000.
(click images to enlarge)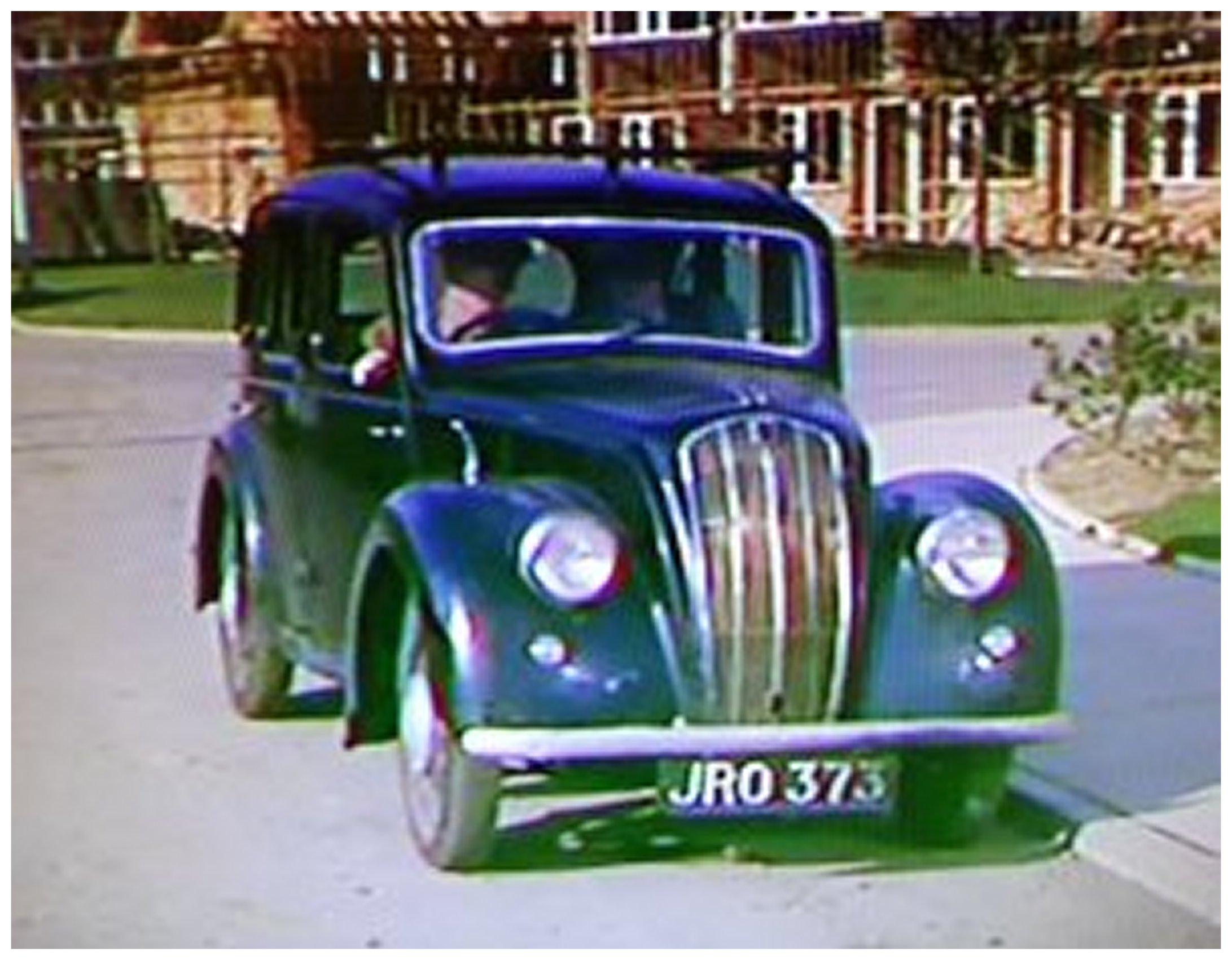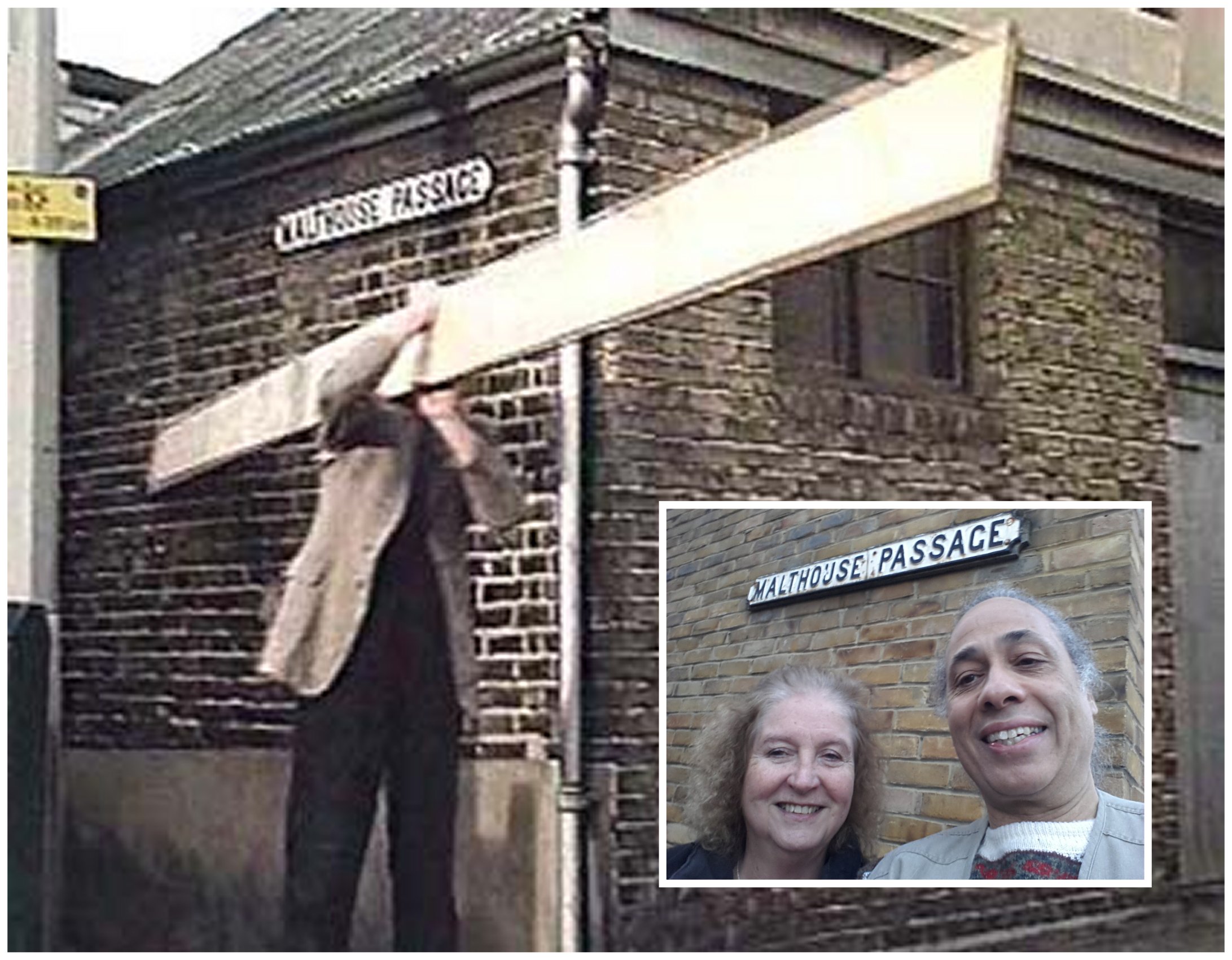 (click image to watch film)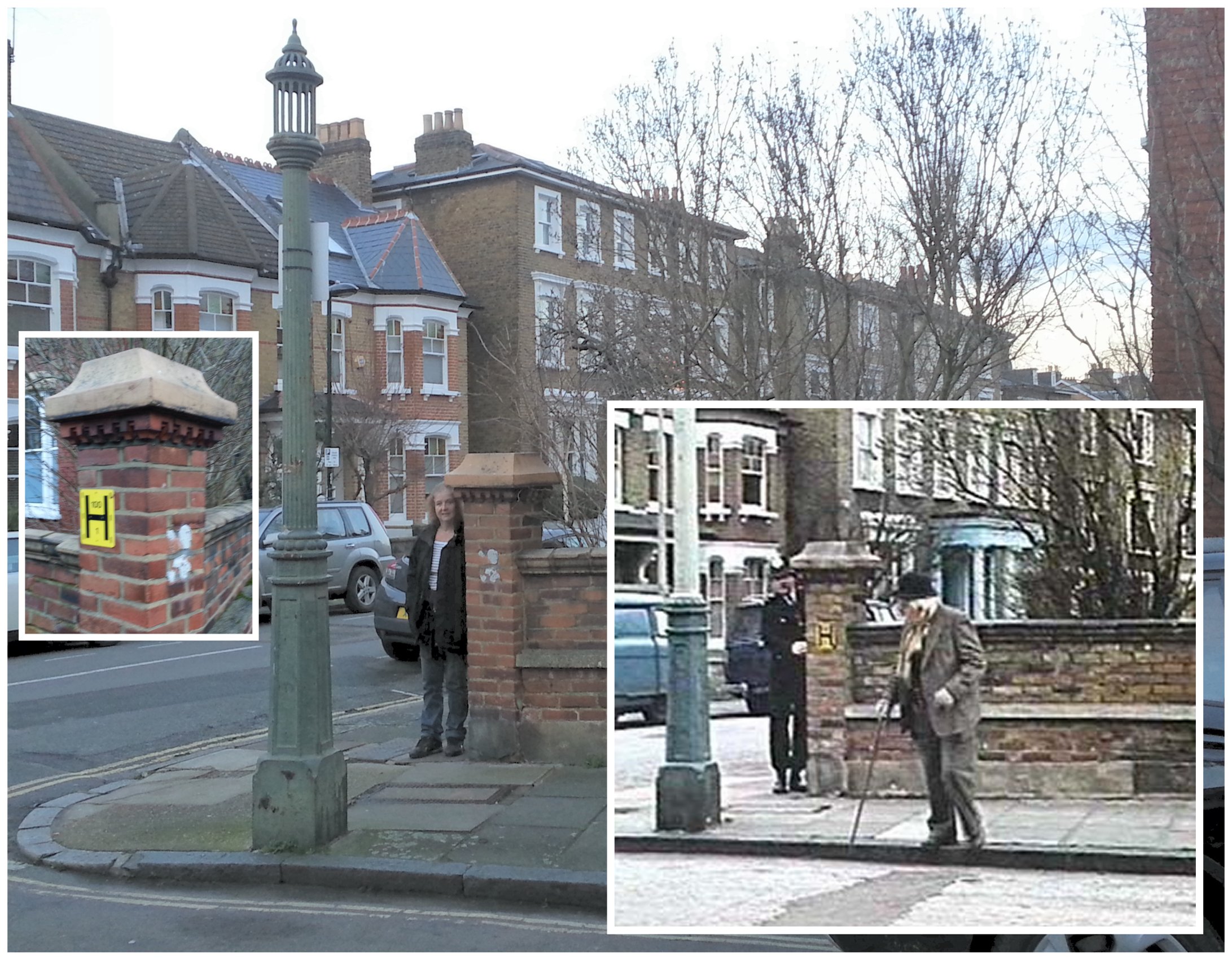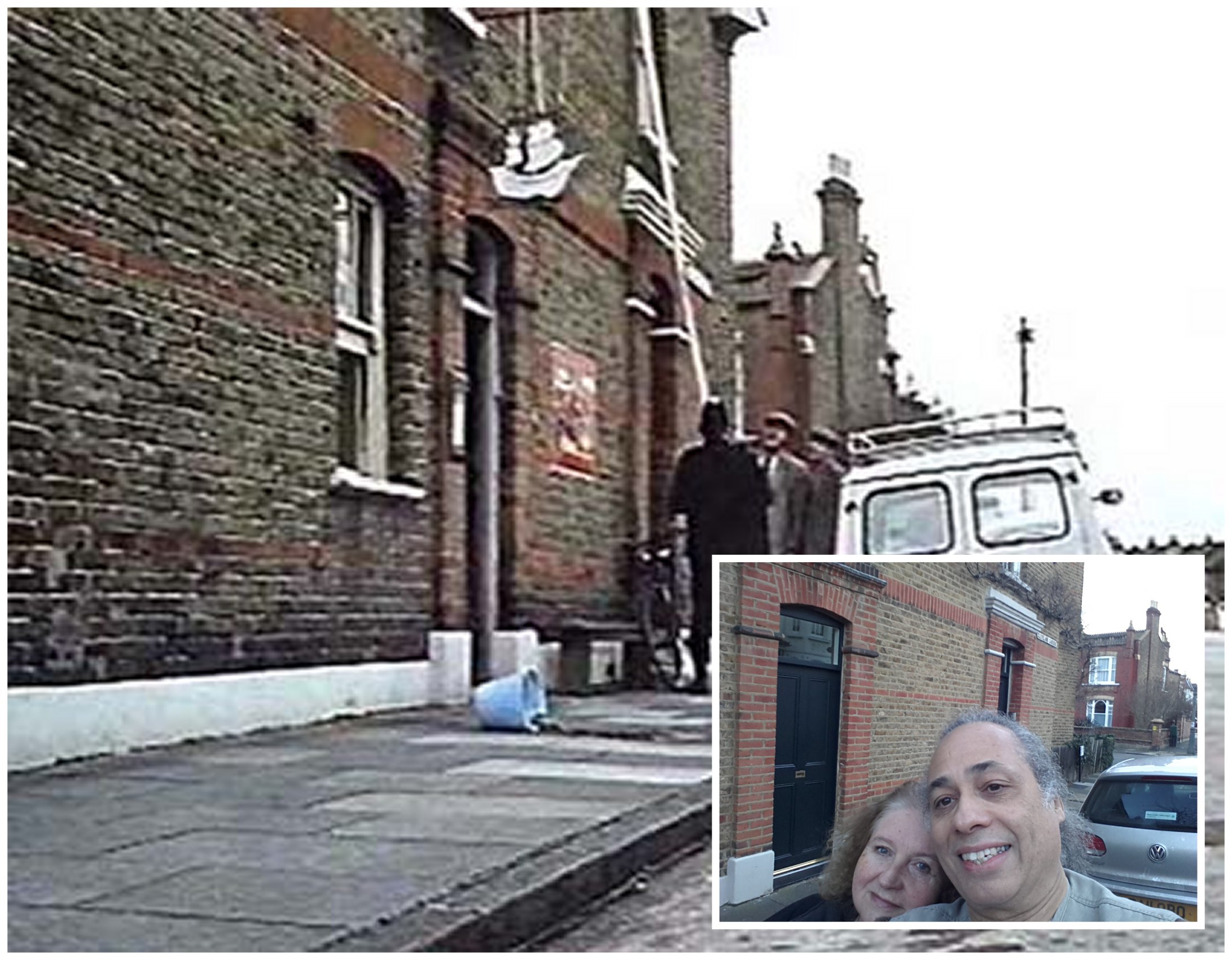 The Plank (1967) Written and Directed by Eric Sykes. A classic short British comedy, full of stars, it is about two workmen delivering a plank to a housing development and their difficulties with this. This is done with mainly wordless dialogue, consisting of a few mumbled sounds, along with music. Together they convey the appropriate emotion.
TOMMY COOPER and ERIC SYKES (1967)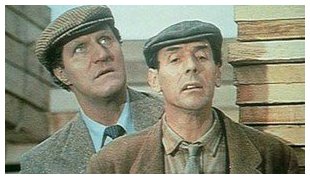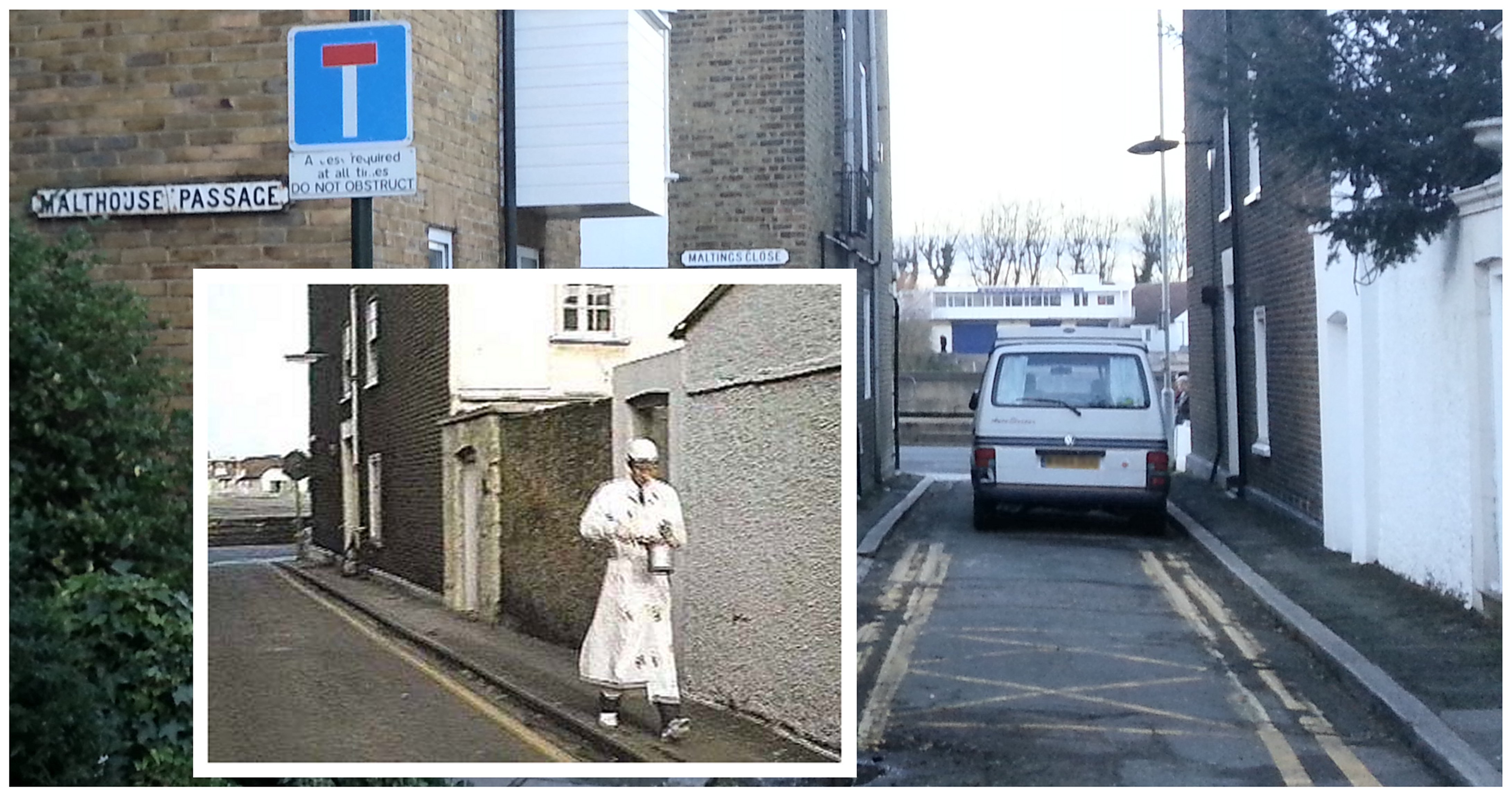 Many of the scenes are located in Barnes, London SW15. The pictures relate some of the 1967 locations to that of 46 years later.
"Malthouse Passage" is mentioned a few times and is somewhat different in reality.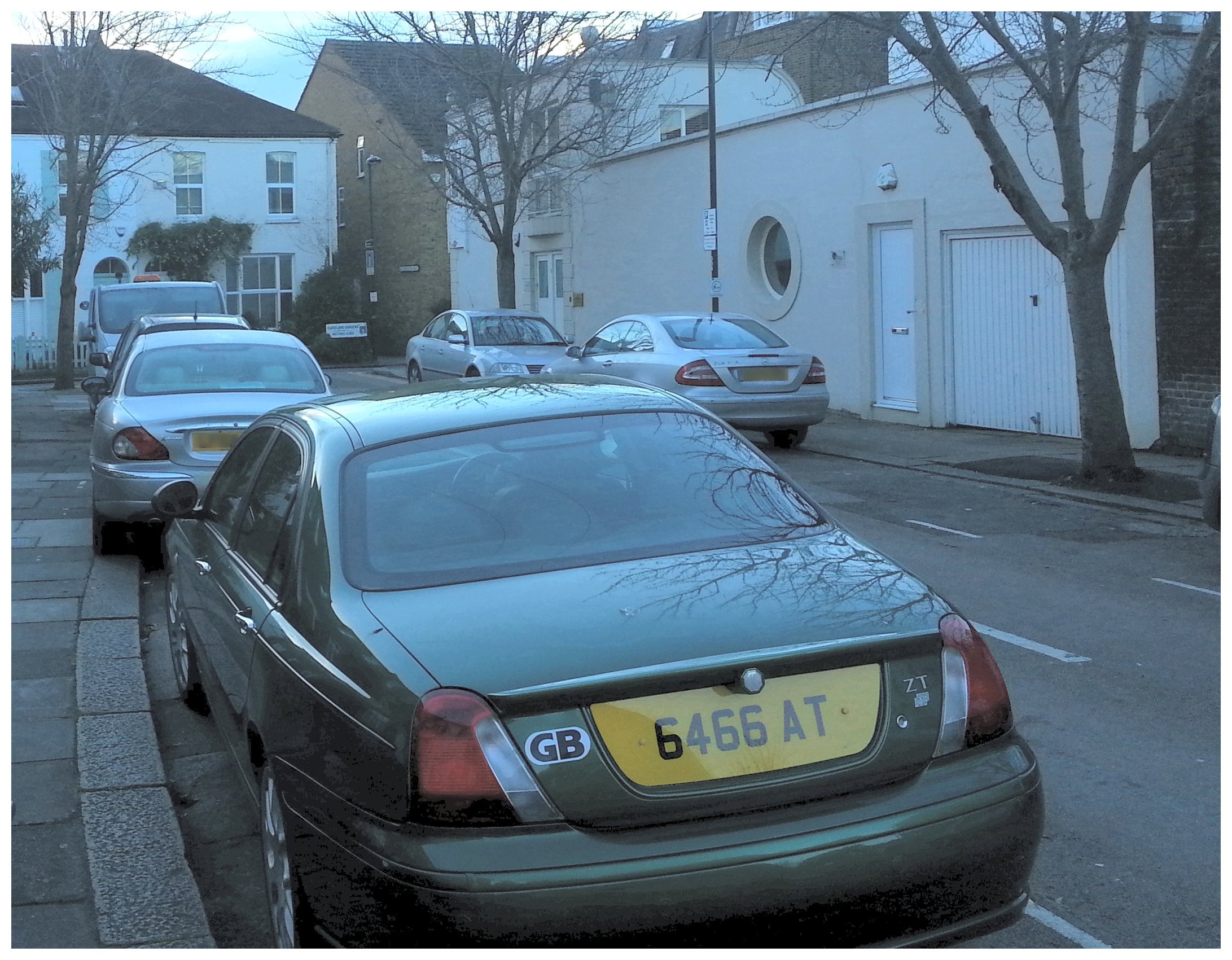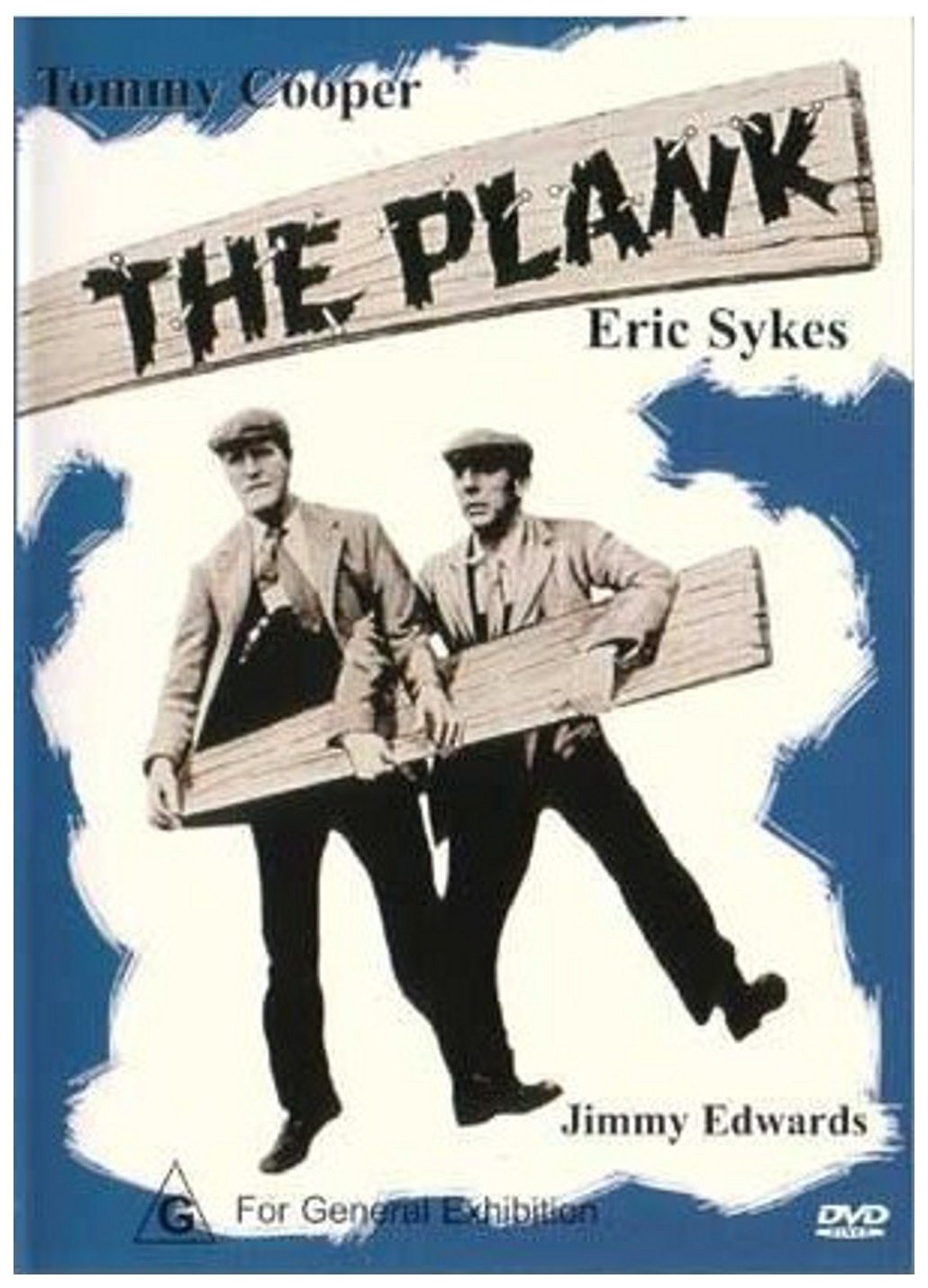 DVD COVER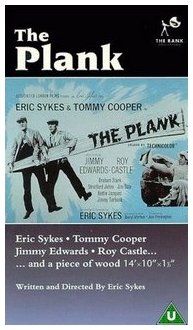 VHS COVER
Full Cast & Crew
Tommy Cooper Tommy Cooper ...
Larger Workman

Eric Sykes Eric Sykes ...
Smaller Workman

Jimmy Edwards Jimmy Edwards ...
Policeman

Roy Castle Roy Castle ...
Delivery Man with boxes (Wilfred Bavistock)

Graham Stark Graham Stark ...
Amorous Van Driver (Harry Nichols)

Stratford Johns Stratford Johns ...
Station Sergeant

Jim Dale Jim Dale ...
House Painter

Jimmy Tarbuck Jimmy Tarbuck ...
Barman

Hattie Jacques Hattie Jacques ...
Woman with Rose

Rex Garner Rex Garner ...
Tourist

Libby Morris Libby Morris ...
Tourist

John Junkin John Junkin ...
One Eyed Truck Driver

Joan Young Joan Young ...
Woman in Bus Queue with fur wrap

Barney Gilbraith Barney Gilbraith ...
Paint-covered House Owner

Clovissa Newcombe Clovissa Newcombe ...
Girl in Van

Dermot Kelly Dermot Kelly ...
Milkman

Anna Carteret Anna Carteret ...
It's Paint Woman

Thomas Gallagher Thomas Gallagher ...
Man with beer

Howard Douglas Howard Douglas ...
Old Man

Bill Oddie Bill Oddie ...
Window Cleaner

Kenny Lynch Kenny Lynch ...
Dustbin Lorry Driver

Ronnie Brody Ronnie Brody ...
Nude Model Carrier

Dave Freeman Dave Freeman ...
UDC Cement Layer

Johnny Speight Johnny Speight ...
Pipe Smoker in Bus Queue

Ian Wilson Ian Wilson ...
Friend of Van Owner

Dennis Golding Dennis Golding ...
Boy with cuffed ear

Tricia De Dulin Tricia De Dulin


Rest of cast listed alphabetically:
Hyma Beckley Hyma Beckley ...
Man in Bus Queue (uncredited)


Produced by
Jon Penington ... producer
Beryl Vertue ... executive producer
Music by
Brian Fahey
Cinematography by
Arthur Wooster ... director of photography
Film Editing by
John Pomeroy

Art Direction by

Mike Ford

Makeup Department
Frank Turner ... makeup artist
Production Management
Christopher Sutton ... production manager
Second Unit Director or Assistant Director
Stuart Freeman ... assistant director
Ivo Nightingale ... second assistant director

Art Department
Terry Wells ... stand-by property master (uncredited)

Sound Department
Tristam Cones ... sound editor
Peter Lodge ... in charge of sound
Camera and Electrical Department
Ted Davis ... chief electrician
Harvey Harrison ... camera operator
Cedric James ... assistant camera (uncredited)

Music Department
Brian Fahey ... orchestra conductor
Other crew
Lorna Selwyn ... continuity
George Skinner ... promotions director: Associated London Publicity Ltd.
Clovissa Newcombe ...
Girl in Van - The Plank (1967)
Date of Birth 22 April 1936, Paddington, London, England, UK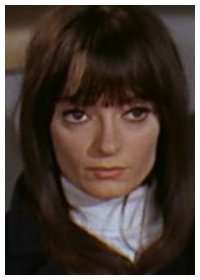 [ Home ]
[ Up ]
[ Articles ]
[ Morris 8 sE ]
[ Morris 10/4 ]
Home
About Us
Acrobat Reader
Address
Calendars
Catalogue
Guest Book
Items For Sale
Items Wanted
Links
Newsletters
Order Form
Parts CD
Technical
Terms